1. Card Payments (preferred payment method)
Card payments available through My Easy Pay
Click on link below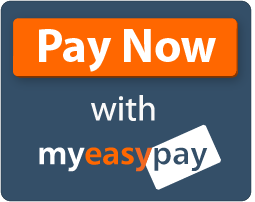 Payment by card is the preferred method, however, please note that My Easy Pay processing fees apply if you use this option. (The transaction fee is approx. €3.26 on a €100 fee).
If you wish to avoid this fee, you can pay by the other methods below.
2. Cheque/Bank Draft/Postal Order
To avoid card processing fees, you may pay by cheque, bank draft or postal order made payable to Synergy Lifelong Learning. Post to:
Mairéad McHale,
Synergy Lifelong Learning,
Avalon,
Taghadoe,
Maynooth,
Co. Kildare.
3. Bank Transfer
Email – info@synergylifelonglearning.ie for bank transfer details.